From The Conversation, excerpts from an article by Michael Adams (University of Wollongong) on the Cultural Meanings of Wild Horses….
"The Kosciuszko wild horses are also tangled within the embedded idiosyncrasies and contradictions of the largest national park in New South Wales. Here there are protected populations of two species of invasive fish (brown and rainbow trout) that are demonstrably responsible for local extinctions of native fish and frog species; a gigantic hydro-electric scheme with dominant infrastructure across large areas of the park; and expanding ski resorts where it is possible to buy lodges. Much of the landscape that is now part of the park has a long history of summer grazing by sheep and cattle, with stockworkers' huts scattered across the high country. This "wilderness" has been home to Aboriginal people for millennia, as well as well-known grazing grounds for more than a century.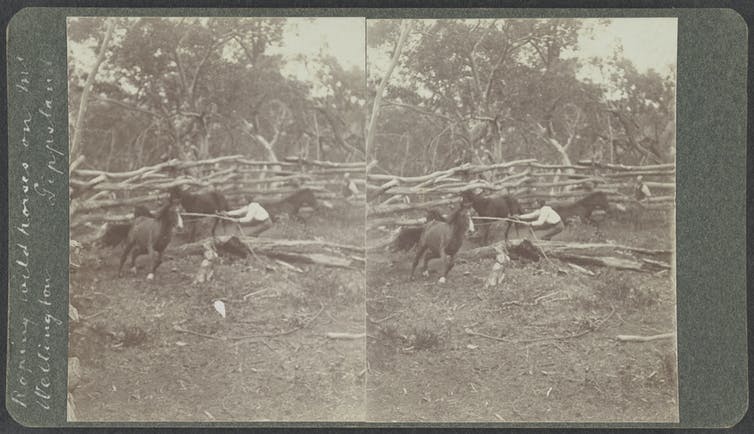 These complexities and contradictions reflect our often unconscious modern propensity for hubris: we insist we are in charge of what happens on the planet, including in its "wild" places and "wild" species. Terms like "land management", "natural resource management", and "conservation management", all reflect this assumption of superiority and control.
…. Perhaps our task is to harmonise ourselves with these old and new environments, not continually attempt to "manage" them into some other state that we in our hubris think is more desirable, whether ecologically, economically or culturally."
To read the full article…. More