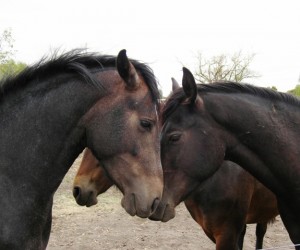 ABA produces a quarterly newsletter, Brumby Bridges which highlights the activities of ABA, its member groups and wild horse issues in Australia and abroad.
You can download editions of Brumby Bridges by clicking on the links below.
In the 2018 Spring Edition of Brumby Bridges, we present the history of the first 10 years of the ABA !
Subscribe to the ABA Newsletter
2021
2020
ABA Newsletter Editor Pat Hoelmer
2019
Brumby Bridges Summer 2019-20  (806 Kb
Brumby Bridges Autumn 2019 (731Kb)
2018
Brumby Bridges Summer 2018 (781Kb)
Brumby Bridges Spring 2018 (1.9 MB)
Brumby Bridges June 2018 (808 Kb)
Brumby Bridges Mar 2018 (2 MB)
2017
Brumby Bridges Dec 2017 (1.3 MB)
Brumby Bridges Sep 2017 (1.4  MB)
Brumby Bridges Jun 2017 (1.7MB)
Brumby Bridges Mar 2017 (1.6 MB)
2016
Brumby Bridges Dec 2016  (1.6 MB)
Brumby Bridges Sept 2016 (1.7 MB)
Brumby Bridges June 2016 (1.6 Mb)
Brumby Bridges March 2016 (2 Mb)
2015
December 2015 Brumby Bridges  (1 Mb)
Brumby Bridges Sept 2015 (1.5 Mb)
Brumby Bridges Mar 2015 (1.2Mb)
2014
Brumby Bridges Dec 2014 (1.2MB)
Brumby Bridges September 2014 (1.2 MB)
Brumby Bridges June 2014 (1.2 MB)
Brumby Bridges March 2014 (1.08MB)
2013
Brumby Bridges Dec 2013 (970KB)
ABA Newsletter Editor:  Sandy Radke
2012
Brumby Bridges Dec 2012 (634 KB)
Brumby Bridges July 2012 (442 KB)
Brumby Bridges April 2012 (442 KB)
Brumby Bridges January 2012 (563 KB)
 ABA Newsletter Editor:  Greg Kidd
Save
Save
Save
Save